Partners for Patients™
Video Learning Center
We offer all learning opportunities FREE. Just watch and learn. Check out our Webinar and other educational Opportunities!
Every step of the way Connecting Healthcare® is here is help. We are experts in HIE and work to share our knowledge, experience and insight for your benefit. It all starts with education and understanding the basic building blocks of HIE and the necessary planning and execution that helps you get it right the first time. For your practice! For your patients! Partners for Patients™
Learning From the Florida Experience - Paving a HealthEhighway
---
The DIRECT secure messaging standard created by the Office of the National Coordinator for Health Information Technology (ONC), represents a highly flexible, extensible and secure capability, with the potential to foundationally and transitionally connect all healthcare stakeholders.
The Connecting Healthcare presentation, 'Paving a HealthEHighway" discusses the opportunity to refocus DIRECT education, marketing and use cases. Gain important insights from the Connecting Healthcare 2016 Florida Ambulatory Health Information Exchange (HIE) Study and what was accomplished by the Florida-HIE during 2011-2013. Reengage critical stakeholders with actionable dialog and planning, leading to more efficient and effective DIRECT utilization with enhanced CMS leadership and its own use of DIRECT.
Download the Paving a HealthEHighway Presentation
Learning Objectives include:
2016 Florida Ambulatory Health Information Exchange (HIE) Study
How to Move Forward? Revisit the Past!
The Florida-HIE DIRECT Story
Paving a HealthEHighway
DIRECT Building Blocks for Nationwide Interoperability
Summary Conclusions and Acknowledgments
Meaningful Use 2016 - How to meet the Health Information Exchange (HIE) Transitions of Care Objective
---
To help physicians learn more about the CMS requirements, penalties and opportunities for the 2016 Meaningful Use Health Information Exchange (HIE) Transitions of Care Objective, Connecting Healthcare® has partnered with the Florida Medical Association (FMA), the Florida Academy of Physicians (FAFP), the Florida Osteopathic Medical Association (FOMA), and the Florida Agency for Healthcare Administration (AHCA) to bring you an important learning activity. This is a replay of the Connecting Healthcare:® Webinar entitled; 'MU 2016 Meeting the HIE Measure' that you can attend without leaving your office. Feel free to contact us with your questions.
Download the Webinar Presentation
Learning Objectives include:
What is the 2016 Meaningful Use 'Health Information Exchange (HIE)' objective and measure?
What is a transition of care or referral event?
What is an electronic summary of care record?
What are the permitted methods of HIE?
How to meet the measure?
What if I can't meet the HIE measure?
Case Study - Health Information Exchange (HIE) for Disaster Preparedness and Response
---
The Southeast Regional HIT-HIE Collaboration (SERCH) project on Health Information Exchange in Disaster Preparedness and Response began in November 2010 and includes representatives from Alabama, Arkansas, Florida, Georgia, Louisiana, and Texas. The consortium's goal was to develop a strategic plan for sharing health information data among the Southeast and Gulf States during and following a declared natural disaster.
---
Join HIPAAedu Today! Signup for free HIPAA Webinars and training!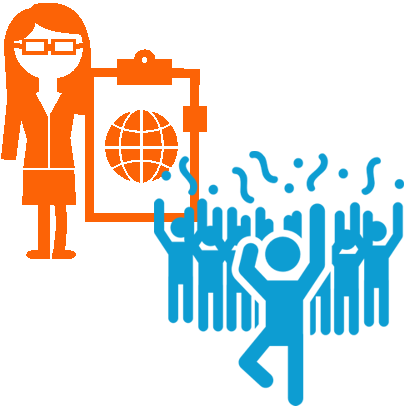 Check-out with Discount Code FREETRAINING in your Shopping Cart!