CMS FAX Alternative
The CMS Fax Alternative leverages the changes in the Medicare and Medicaid Programs; Electronic Health Record Incentive Program-Modifications to Meaningful Use in 2015 Through 2017. The final rule's provisions encompass 2015 through 2017 (Modified Stage 2) as well as Stage 3 in 2018 and beyond.
When can the Fax Alternative be used?
---
The CMS Fax Alternative can only be used in the following circumstances based on the guidance released by CMS.
When the provider can clearly demonstrate that the transtions of care and referral receiver of the electronic summary of care record has no other way to receive it but fax (see the Connecting Healthcare® HIESuccess Service)
If the translation is performed through a third-party intermediary OTHER THAN the provider's EHR vendor.
Summary of Final EHR Incentive Program Rule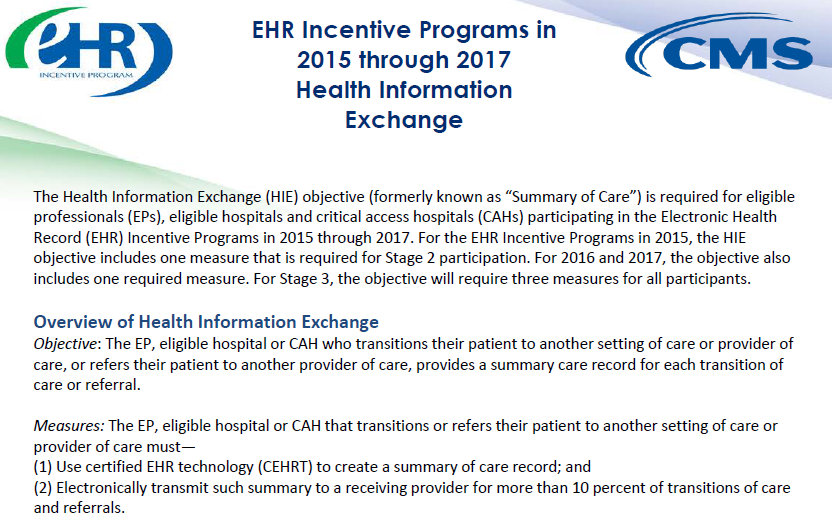 More options open for what is electronic exchange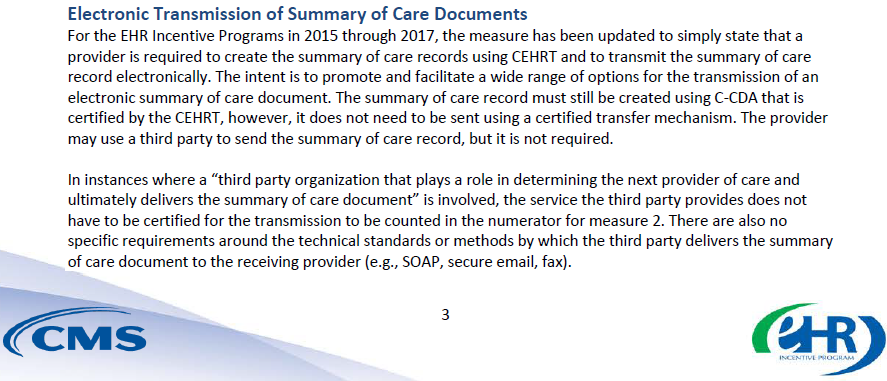 Faxing cannot be the default method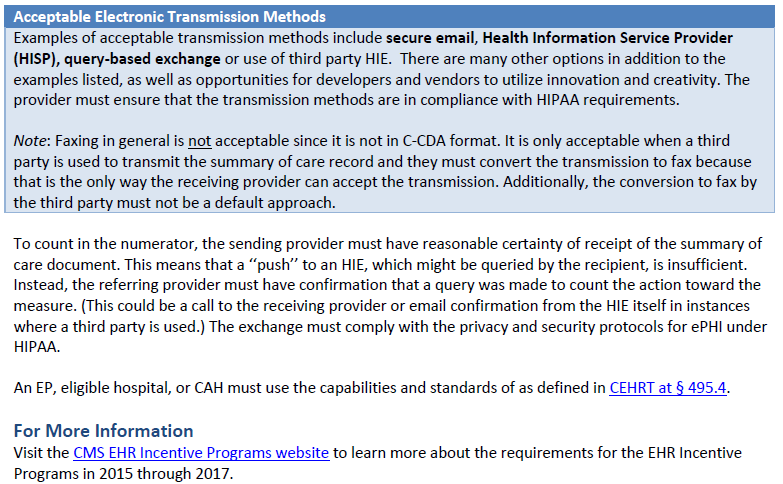 ---
Join HIEedu Today! Signup for free HIE and Meaningful Use webinars and training!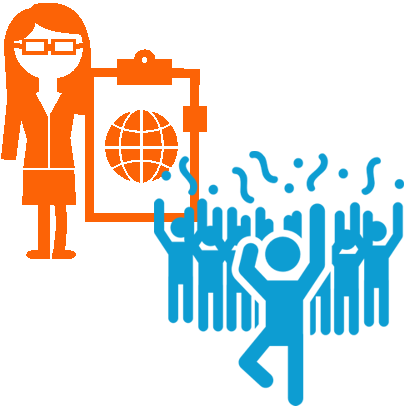 Check-out with Discount Code FREETRAINING in your Shopping Cart!
© 2004-2017 - All Rights Reserved. Connecting Healthcare is a registered trademark and DBA trade name of Health Transactions, Inc.